11 Interesting British Movies You May Not Have Seen
In some cases, we earn commissions from affiliate links in our posts.
Last Updated on December 5, 2020 by Stefanie Hutson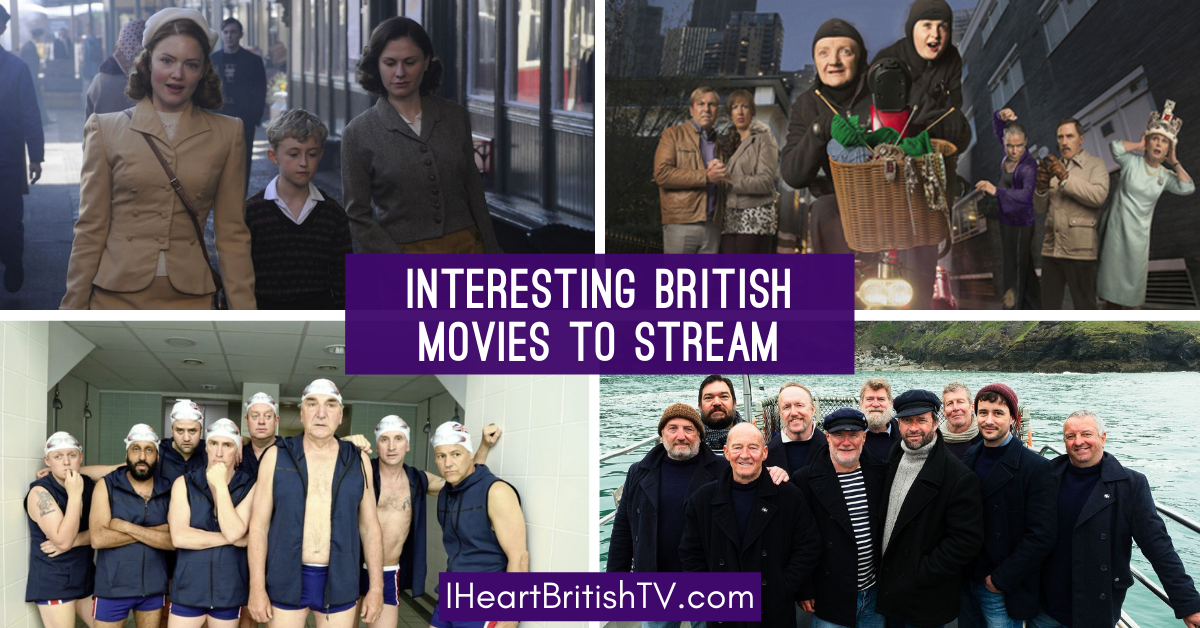 Since the pandemic has delayed a lot of television shows all over the world, we're starting to see a bit of a lull in new content – right as people are starting to find themselves stuck at home and indoors. If you're struggling to find something to watch, these quirky British films might help fill the void. We tried to find a little something for everyone, so it's a quirky list.
11 Interesting British Movies You May Not Have Seen
Doors Open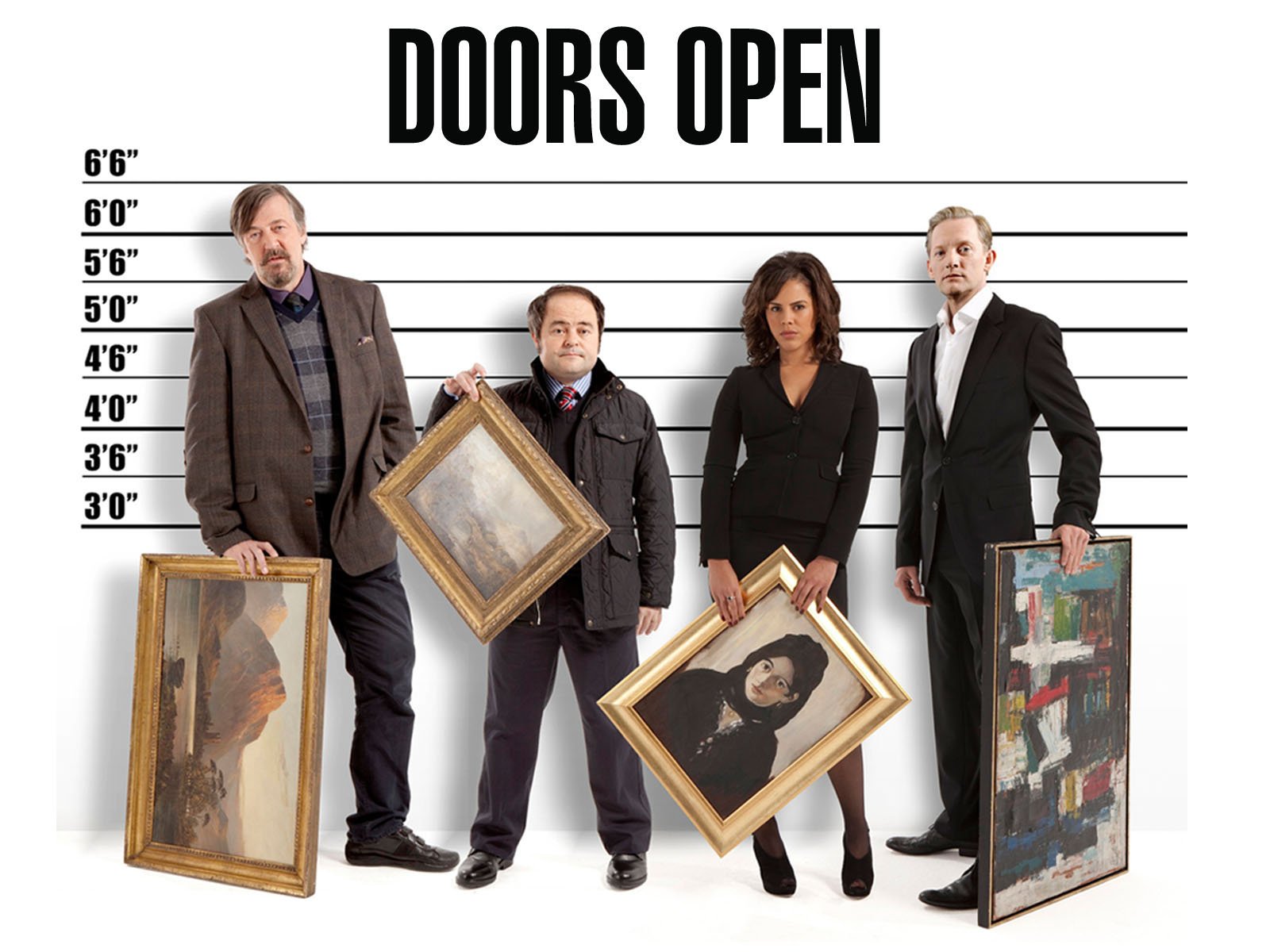 Stephen Fry and Douglas Henshall star in this movie about a bored self-made millionaire, and art professor, and a banker who craft a plan to swap valuable art with forgeries so they can make off with the real masterpieces.
Watch it: Prime Video
Tell it to the Bees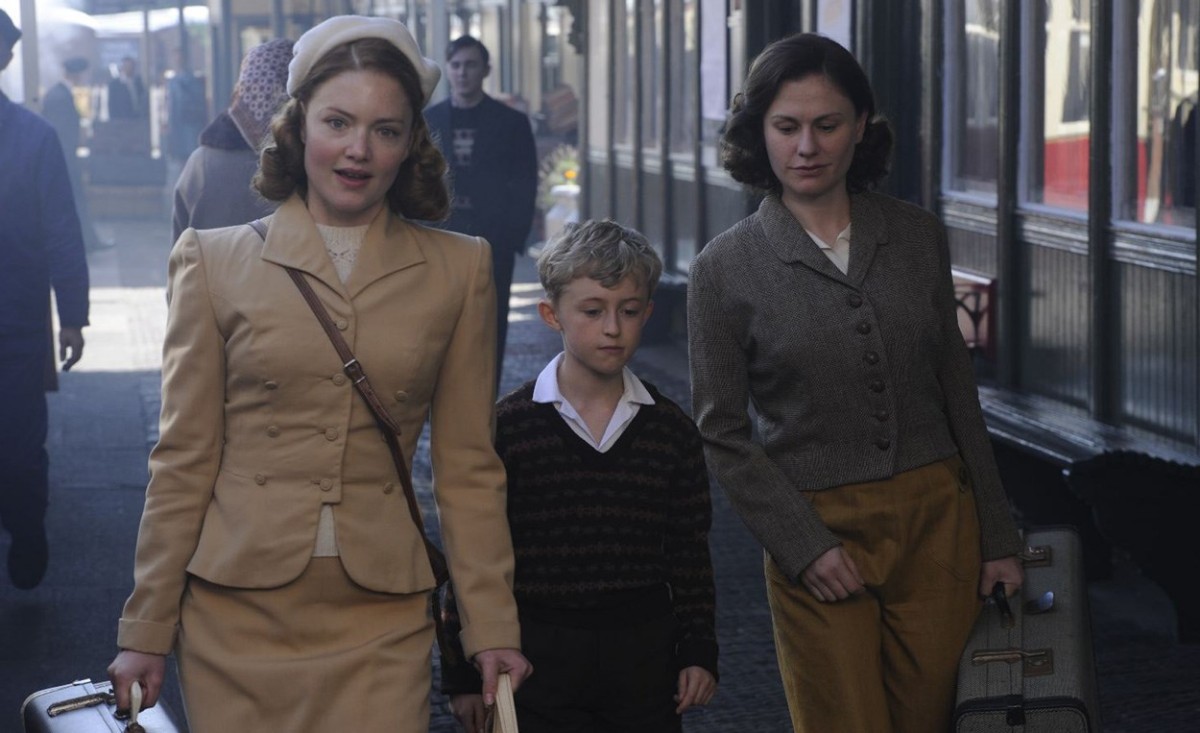 In rural 1950s Britain, a doctor begins a scandalous same-sex relationship with the mother of one of her patients. Holiday Grainger (CB Strike) and Anna Paquin (The Piano) star.
Watch it: Showtime (or streaming rental)
Abraham's Point
Mackenzie Crook (Detectorists) stars as Comet Snape, a young man who lives in a London tower block and restores antiques – and who's tormented by a family secret back in Wales.
Watch it: Prime Video
Swimming With Men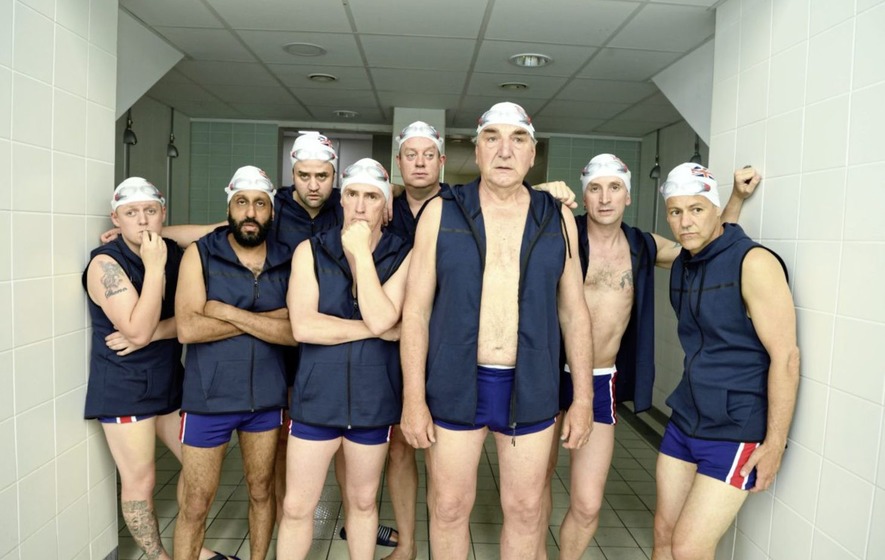 Rob Brydon (Gavin & Stacey), Rupert Graves (Sherlock), Jim Carter (Downton Abbey), and Nathaniel Parker (The Inspector Lynley Mysteries) all make key appearances in this quirky comedy about a man whose mid-life crisis leads him to join an all-male amateur synchronised swimming team. If you've ever wanted to see any of these men nearly naked, this is your chance.
Watch it: Amazon Rental (or your favourite streaming rental service)
Miss Conception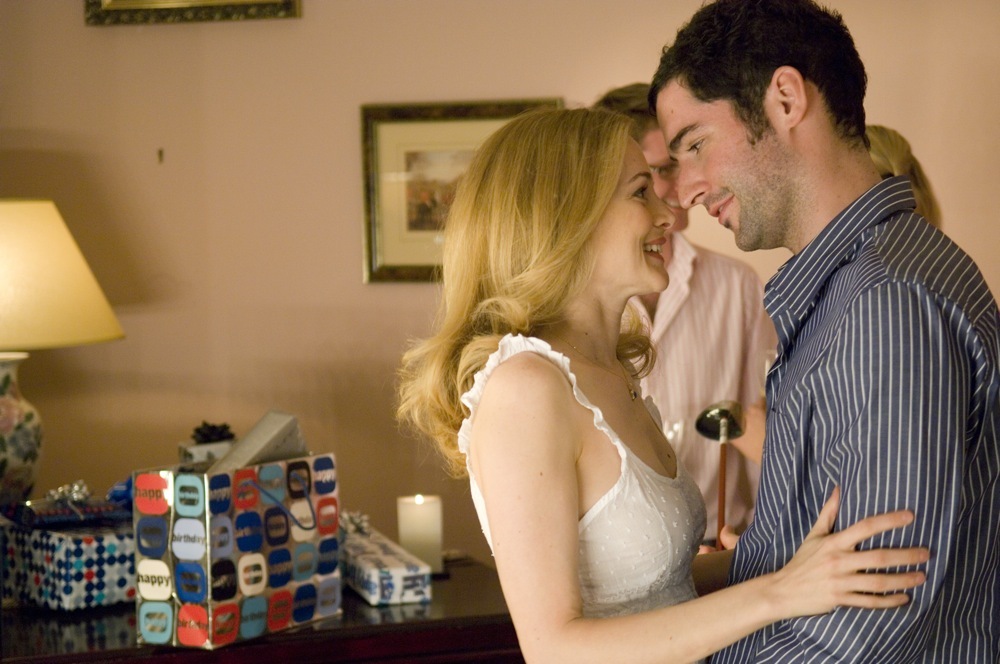 If you enjoy the occasional departure from award-winning, thoughtful films, you may enjoy seeing Miranda's Tom Ellis alongside Heather Graham in this fluffy comedy about a young London woman who wants a baby, but may not be able to have one if she doesn't act fast. Pay attention and you'll also spot Will Mellor (No Offence, Line of Duty)
Watch it: Prime Video
B&B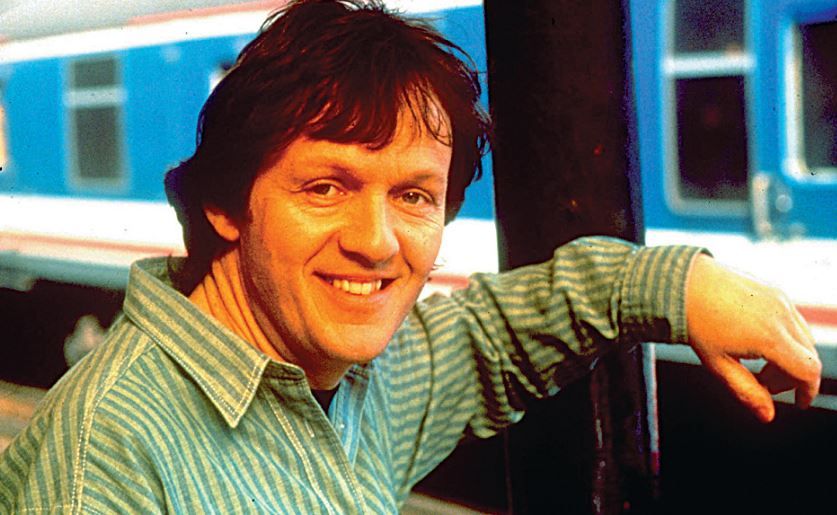 Kevin Whately stars in this film about a man who loses his job as an architect after crossing his boss. To get by, he and his daughter turn their home into a bed and breakfast, but it doesn't get him out of his boss's crosshairs.
Watch it: Acorn TV
Holmes & Watson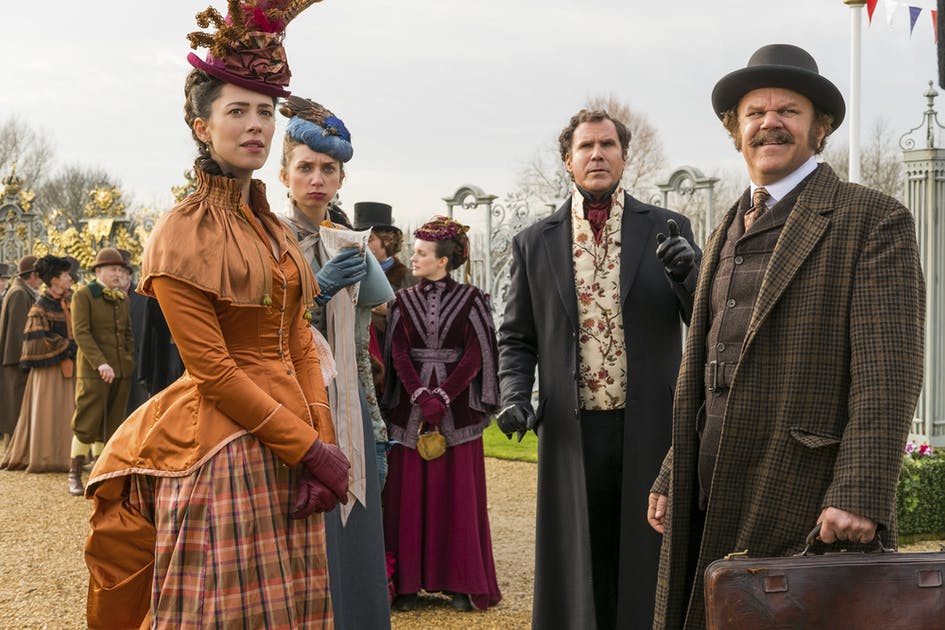 Though it stars American Will Ferrell and it definitely doesn't rank among the best Sherlock Holmes adaptations ever made, we recommend this one for all the people AROUND Will Ferrell. British TV fans will have fun spotting favourites like Rob Brydon (Gavin & Stacey), Kelly MacDonald (Line of Duty), and Pam Ferris (Rosemary & Thyme).
In the movie, Holmes and Watson accidentally uncover a plot to kill Queen Victoria, and must then stop it.
Watch it: Starz
Separate Lies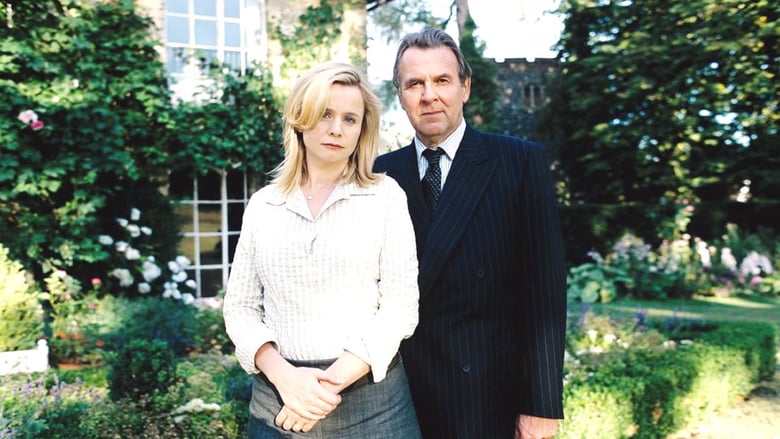 After the last entry on this list, we need to turn back to something a little more serious. Julian Fellowes (Downton Abbey) wrote and directed this film, offering an updated adaptation of the 1951 novel A Way Through the Wood by Nigel Balchin.
The story begins pleasantly enough until a hit-and-run accident changes the dynamics of an otherwise peaceful middle-class life in Buckinghamshire. Tom Wilkinson (Michael Clayton), Emily Watson (Gosford Park), and Rupert Everett (Miss Peregrine's Home for Peculiar Children) star – and Cold Feet/Kingdom fans will surely notice Hermione Norris as Priscilla.
Watch it: Amazon Rental (or your favourite streaming rental platform)
Chunky Monkey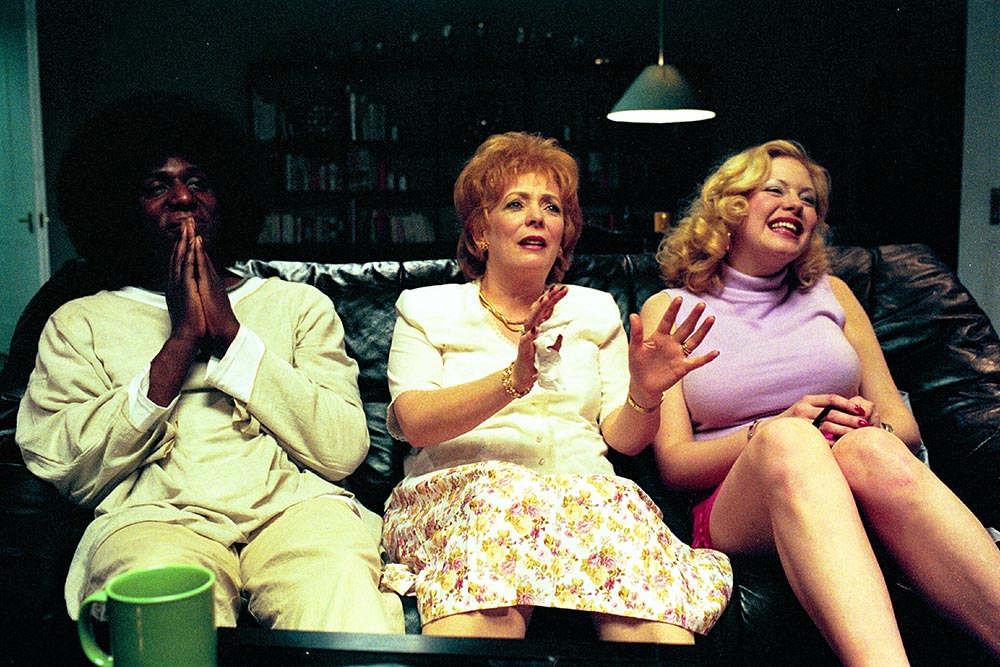 This quirky British comedy isn't for everyone, but if you appreciate British humour that veers towards the zany and surreal, you might like this one. Both Alison Steadman (Gavin & Stacey) and Stephen Mangan (Hang Ups) are among the cast members. The film begins after Donald (David Threlfall, Hot Fuzz) murders the owner of the local curry house for not sending a Christmas card, then awaits a sexual encounter with a Julie Andrews impersonator. Instead, his apartment is taken over by unusual characters – including skinhead evangelists and a man who claims to be Jesus.
Watch it: Prime Video
Fisherman's Friends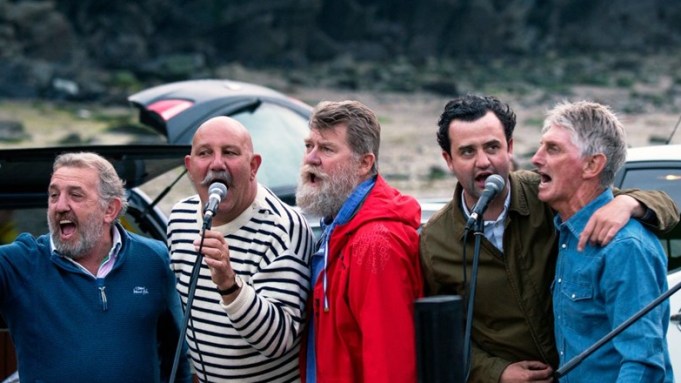 If the world is getting you down, there are few British films we can recommend more highly than this one. Set in the lovely village of Port Isaac, Cornwall (aka Portwenn in Doc Martin), this based-on-a-true-story movie sees a group of singing fisherman made famous for their sea shanties.
Watch it: Netflix
Gangsta Granny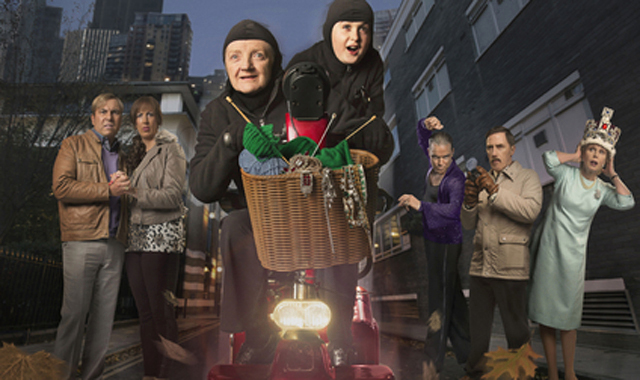 Based on the best-selling novel by David Walliams (Little Britain), this movie features British TV favourites Joanna Lumley (Absolutely Fabulous), Miranda Hart (Miranda), and Rob Bryson (Gavin & Stacey). When a young boy gets bored at his gran's, she tells him about how she used to be a jewel thief…and they devise a plan to steal the crown jewels. Julia McKenzie (Miss Marple) stars as Granny.
Watch it: Mr. Stink & Gangsta Granny streaming bundle on Amazon
What's Your Favourite Offbeat or Lesser-Known British Movie?
Since we know a lot of people are looking for things they haven't already seen, we deliberately steered clear of classics like Harry Potter or Howards End or Local Hero or Pride and Prejudice. We hope we've given you some options you may have missed in recent years – and even more, we hope you'll share some of your favourites in the comments.
Save it to Pinterest!