13 British Period Drama Movies Streaming on Amazon Prime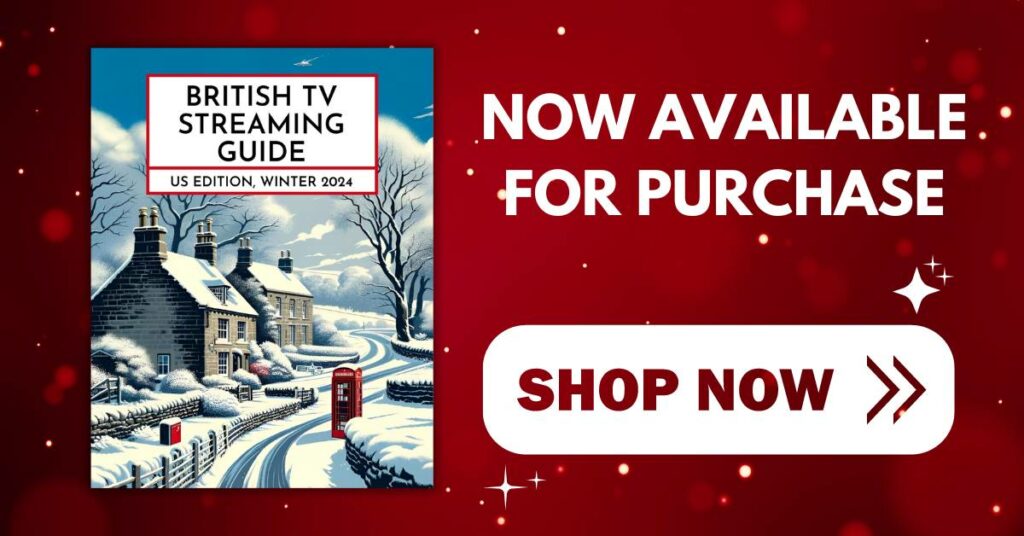 The British TV Streaming Guide: US Edition, Winter 2024 is now available. Get yours HERE.
In some cases, we earn commissions from affiliate links in our posts.
Last Updated on July 10, 2020 by Stefanie Hutson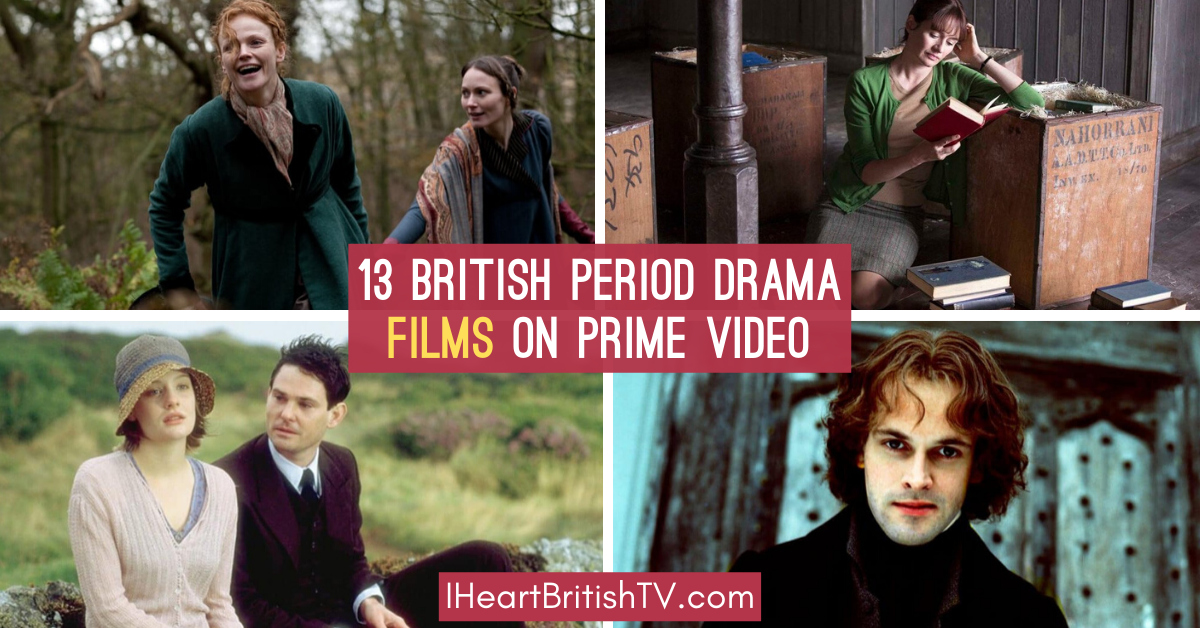 Most of us subscribe to Amazon Prime Video, not just for the streaming service, but for all the extra perks like free two-day shipping, Prime music streaming, Prime reading with free access to select ebooks, and more. So, all the great shows and movies are just another awesome perk.
Amazon recently announced a new feature for their Prime Video platform: profiles. Now, like Netflix and Hulu, you can switch between profiles. I don't know about you, but I keep getting recommendations for my dad's WWII documentaries and I can only take so much. It would be nice to see more shows recommended to me, like British period dramas and crime mysteries.
So, I'll be creating separate profiles for us as soon as I finish listing all the best British period drama movies streaming on Amazon Prime Video. While this list is tailored to the US, some of our Canadian members have commented that a lot of the same titles are available there, too, so some non-US readers may still find it useful (and if nothing else, it may give you ideas of movies to look for).
Need a bit more? We have a big list of 460+ British shows on Amazon Prime.
13 British Period Drama Movies Streaming on Amazon Prime (US)
From the 16th century to the 1950s, here's our list of thirteen great period dramas with many familiar actors – all on Amazon Prime Video.
Breathe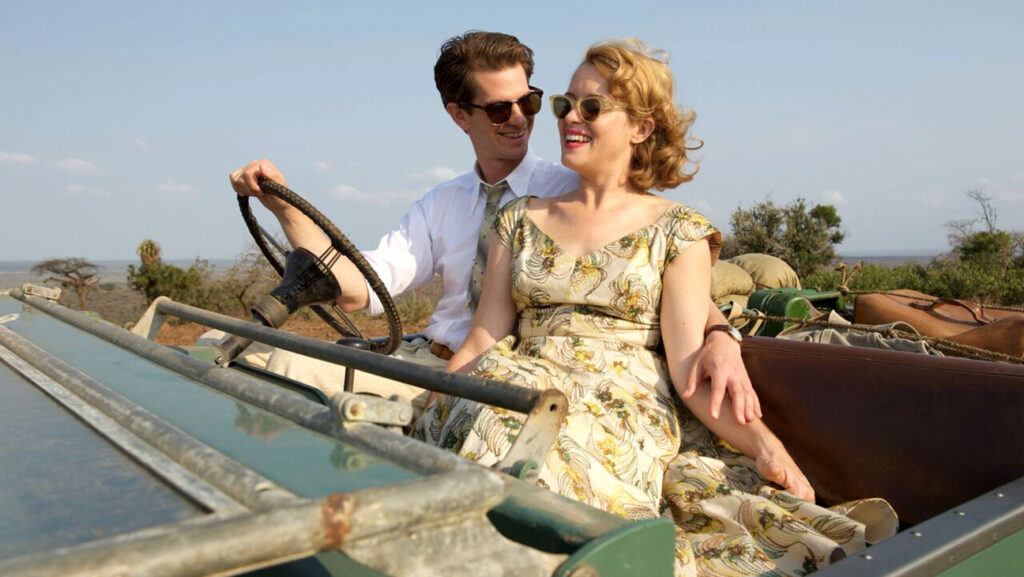 Breathe is based on a true story. It's directed by Andy Serkis and stars Andrew Garfield and Claire Foy as Robin and Diana Cavendish. After Robin contracts polio, his wife, her brothers, and an inventor fight to save his life.
It also stars Tom Hollander, Hugh Bonneville, Miranda Raison, and Dame Diana Rigg.
This period drama starts in 1958. You can stream it here.
Byron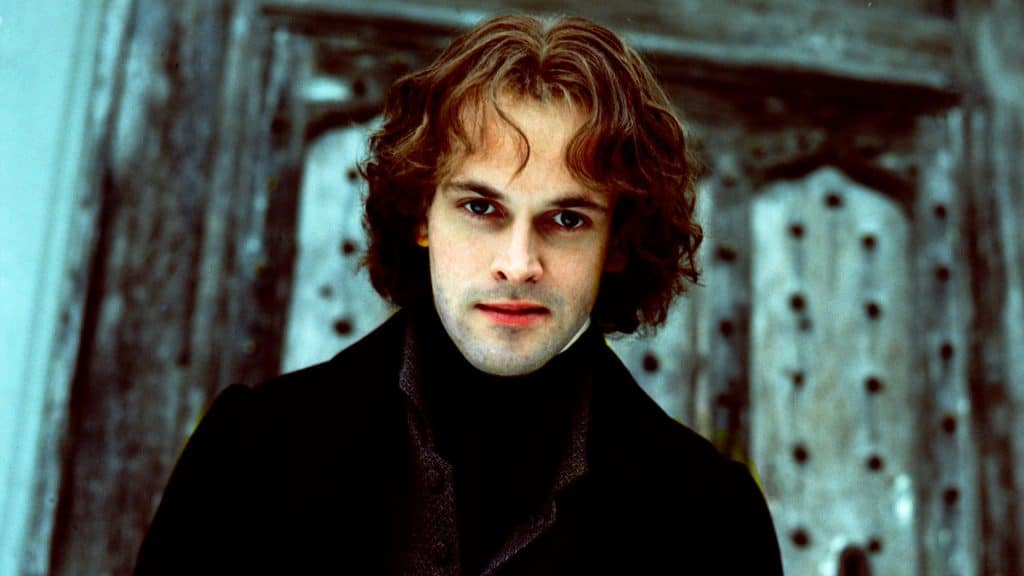 I like to think of Lord Byron as the biggest rock star of his time. Maybe that's hyperbole, but unlike most artists from the past, he was famous while he was alive and lots of people had "Byron fever."
Byron, the TV Film, is a breath of fresh air for a period drama. It's both funny and sexy. The story starts at the very end when Byron's associates decide to burn his memoirs because they are too scandalous. They were never recovered, despite Byron's wish that they be published.
Byron is listed as "season one" but it is only 2 hours and 27 minutes in total, so that's why I'm including it here.
And because I'm a big fan of Lord Byron's work. He's one of my favorite writers because he is such a quirky person – with perhaps more than a few kinks, but that's what makes him interesting.
This period drama takes place between 1811 and 1824.
Creation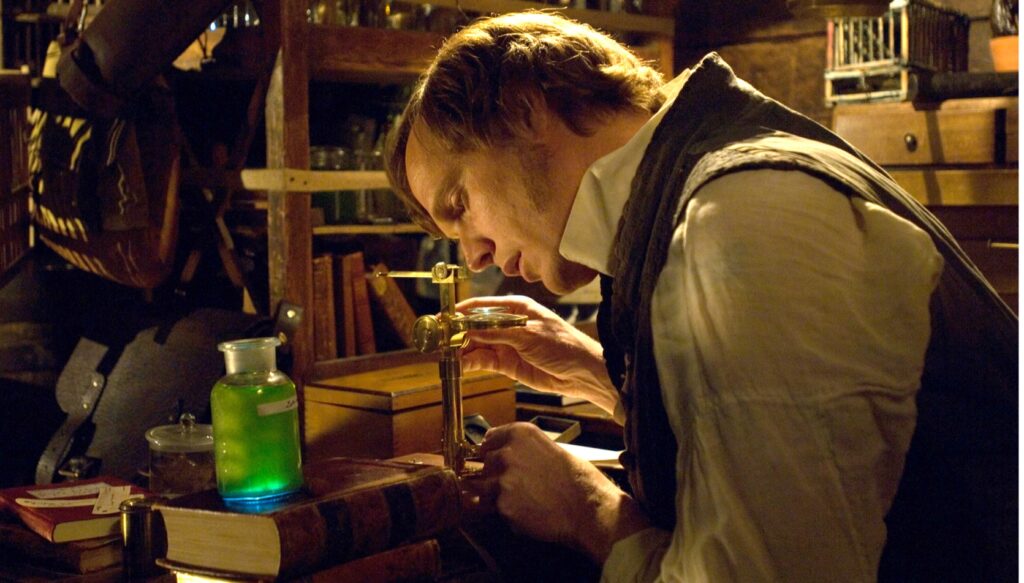 Creation follows Charles Darwin as he struggles between science and faith, hallucinations, finishing his work, and keeping his marriage together.
Creation stars Paul Bettany as Charles Darwin along with Jennifer Connelly, Benedict Cumberbatch, Jim Carter, Toby Jones, and more.
This period drama takes place in the mid 19th century.
Stream Creation on Amazon Prime.
From Time to Time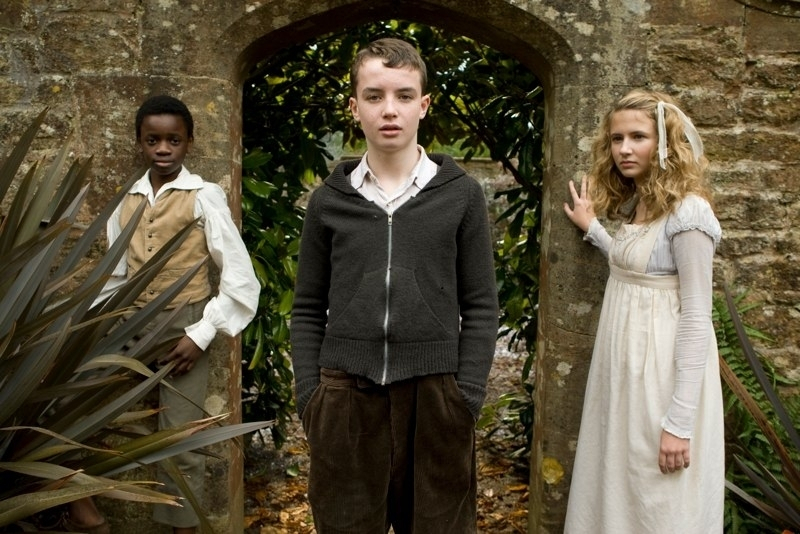 From Time to Time is a supernatural family film written by Julian Fellows (Downton Abbey creator). This adventurous but heart-wrenching film stars Maggie Smith as the grandmother of a young boy sent to his ancestral home because his father is missing.
He begins to hear ghostly crying and disembodied laughing. Doors open to brick walls and time begins to converge as he travels between his own timeline and the timeline of his ancestors.
From Time to Time is a touching film that also stars Timothy Spall as the home's caretaker.
This period drama takes place in 1944 and 1811.
Stream From Time to Time on Amazon Prime
I Capture the Castle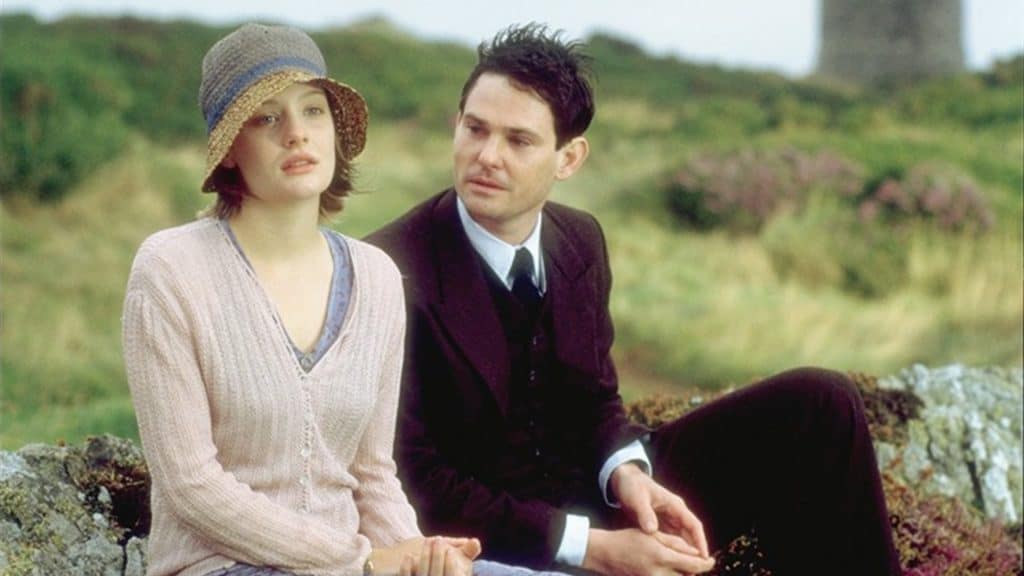 I Capture the Castle is a romance following Cassandra Mortmain (Romola Garai) as she deals with her eccentric family and their decaying English castle. She's only 17 and struggles to differentiate between lust and true love.
It stars Ramola Garai, Henry Thomas, Rose Byrne, Bill Nighy, Henry Cavill, and more.
This period drama takes place in the 1930s.
Stream I Capture the Castle on Amazon Prime.
Miss Austen Regrets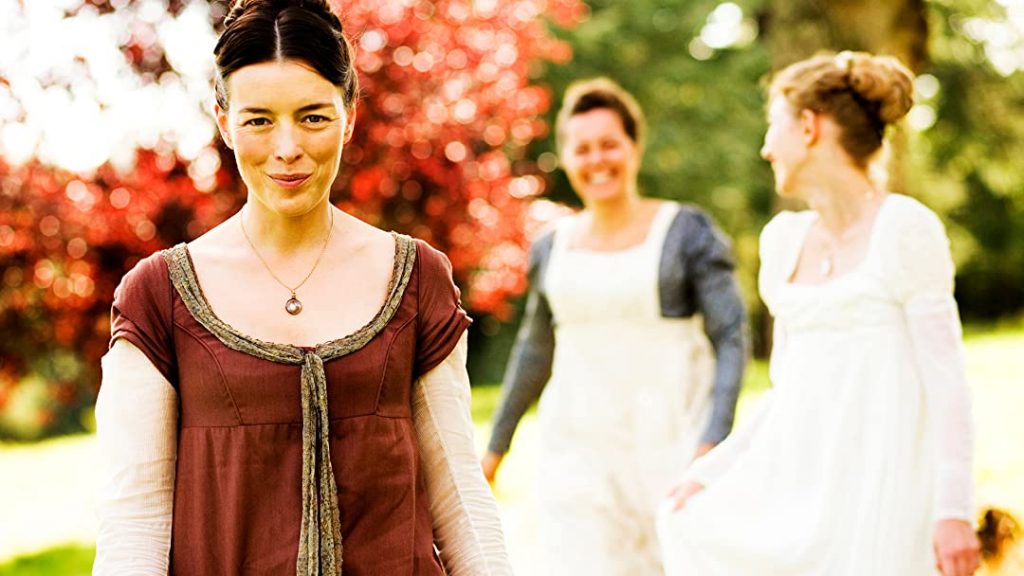 Miss Austen Regrets is based on the letters and journals of Jane Austen. Jane is nearing forty and has yet to marry. She is, quite frankly, the "cool aunt" to her niece, Fanny Knight.
Olivia Williams stars as Jane Austen, along with Tom Hiddleston, Hugh Bonneville, Pip Torrens, and more.
This period drama takes place in the early 1800s.
Stream Miss Austen Regrets on Amazon Prime.
Under the Greenwood Tree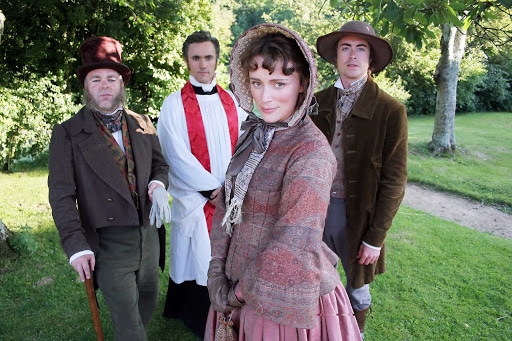 Under the Greenwood Tree is based on a novel by Thomas Hardy. Like many of his stories, this takes place in an idyllic village in south west England. It's a romance between a local boy and a beautiful schoolteacher. As he musters up the courage to ask for her hand in marriage, he realizes he has some tough competition.
It stars Keeley Hawes, Ben Miles, James Murray, and more.
This period drama takes place in the 1850s but Hardy's book was published in 1872.
Stream Under the Greenwood Tree on Amazon Prime.
The Bookshop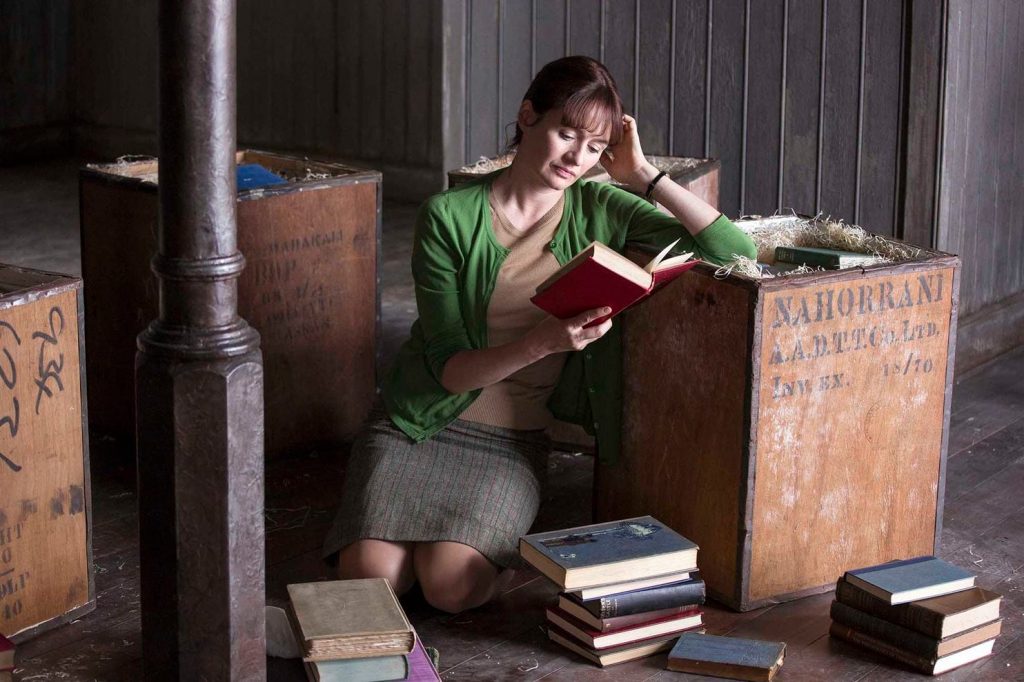 Emily Mortimer stars as a free-spirited widow who finally realizes her dream of opening a bookshop. One reviewer aptly calls this film, "Subtle yet deeply affecting," which couldn't be more poignant.
Mortimer's character is antagonized by a local upper-class woman who wishes to see the bookstore turned into a local arts center.
The Bookshop also stars Bill Nighy and Patricia Clarkson.
This period drama takes place in the 1950s.
Stream The Bookshop on Amazon Prime.
The Go-Between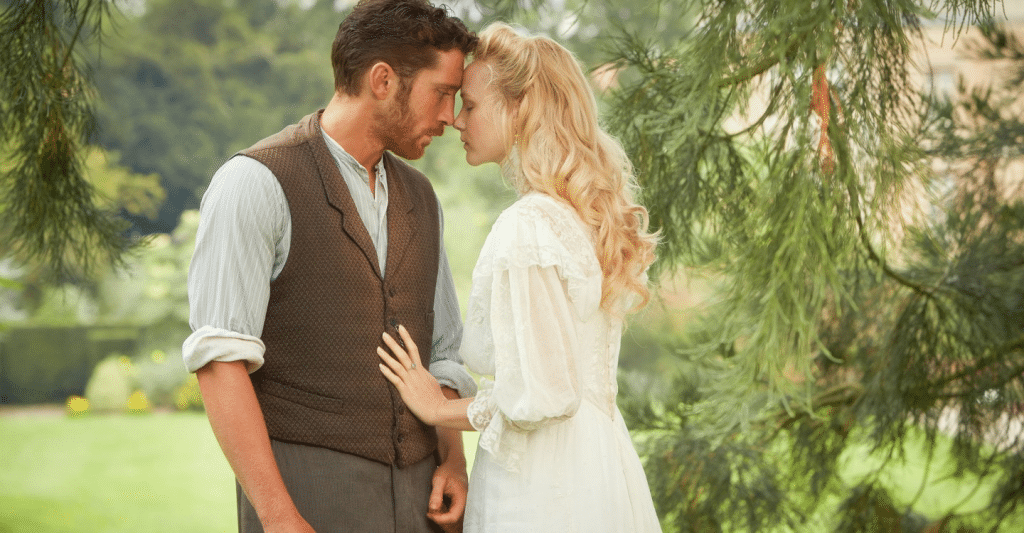 The Go-Between is an adaptation of the novel of the same name by L. P. Hartley. If you've ever heard the quote "The past is a foreign country; they do things differently there," this story is what it's from.
The story focuses on an older man recollecting his formative years as a naive boy.
It stars Jim Broadbent, Joanna Vanderham, Vanessa Redgrave, Lesley Manville, and Stephen Campbell Moore.
This period drama takes place in 1900 but the book was written in 1953.
Stream The Go-Between on Amazon Prime.
The Other Boleyn Girl (2003)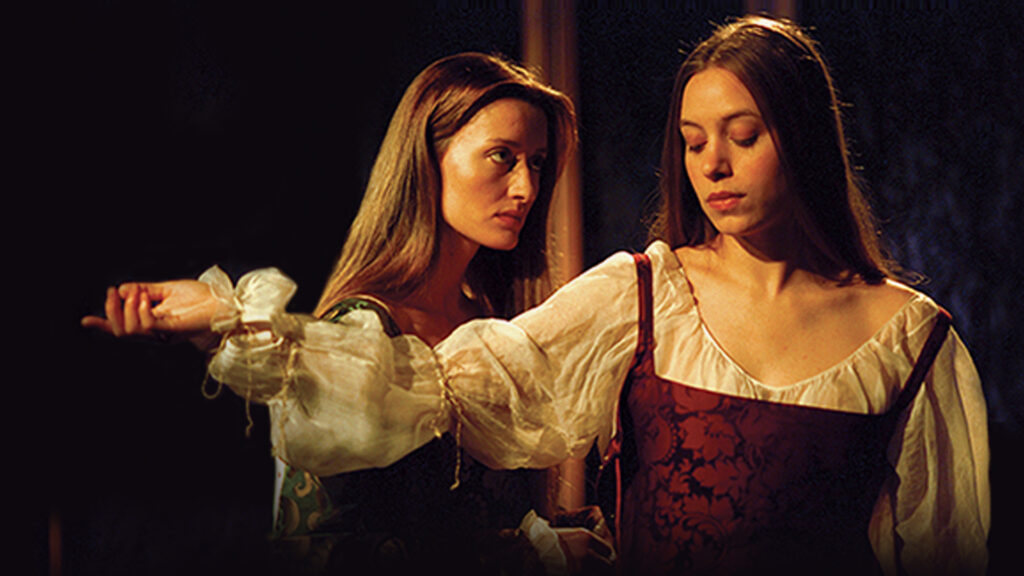 This isn't The Other Boleyn Girl with Natalie Portman, Scarlett Johansson, and Eric Bana… Instead, this is an older version from 2003 starring Jodhi May and Natascha McElhone with Jared Harris playing Henry VIII. Both movies are based on the novel of the same name by Philippa Gregory.
The format of this film is not like a typical movie. Instead, it is reminiscent of a theatre production. It is minimalist and the camera work gives the feeling of being a fly on the wall. It analyzes the characters like a documentary. It is a unique film. But the performances of the actors are great if you don't mind the eccentric format.
If you're not familiar with the story, it centers around Mary Boleyn and her sister Anne Boleyn (the second wife of Henry VIII) as they contend for the king's attention and affection.
This period drama takes place in the 16th century.
Stream The Other Boleyn Girl on Amazon Prime.
The Railway Children (2000)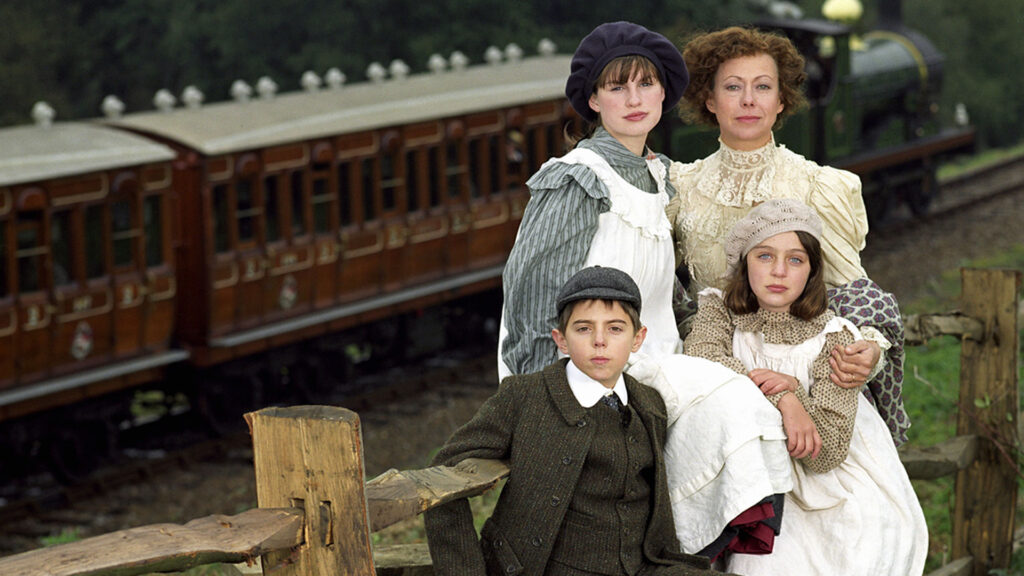 The Railway Children follows the lives of three kids who move to a cottage near a railway line in Yorkshire. It's a heartwarming, family-friendly escape filled with intriguing characters. It's based on the novel by Edith Nesbit.
You'll see Richard Attenborough, Sophie Thompson, JJ Feild, Michael Kitchen, and more.
This period drama is set in 1905.
Stream The Railway Children on Amazon Prime.
The Secret Diaries of Miss Anne Lister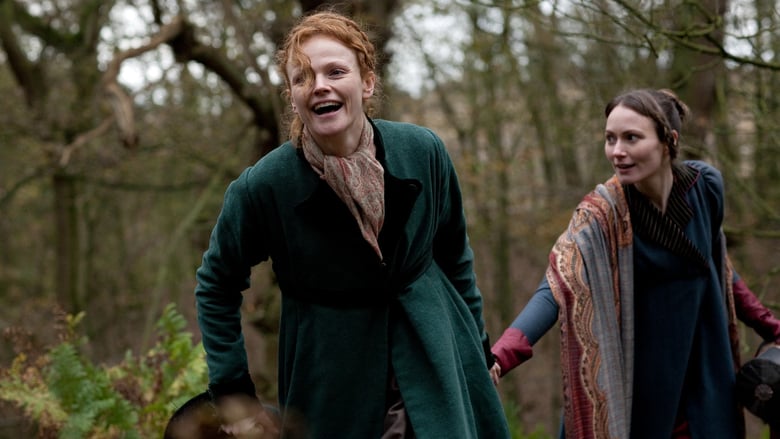 I've you've heard of HBO's Gentleman Jack starring Suranne Jones, you've already got a head start. This is an earlier adaptation of Anne Lister's story. This version stars Maxine Peake and Anna Madeley.
Anne Lister was a real person with the courage to have a lesbian relationship and write extensively on the subject, even though she often felt compelled to write in code due to the intolerant 19th century society in which she lived. She was a landowner, which afforded her some power to do as she wished, though not without scrutiny.
This period drama is set in the first half of the 19th century.
Stream The Secret Diaries of Miss Anne Lister on Amazon Prime.
To Walk Invisible: The Brontë Sisters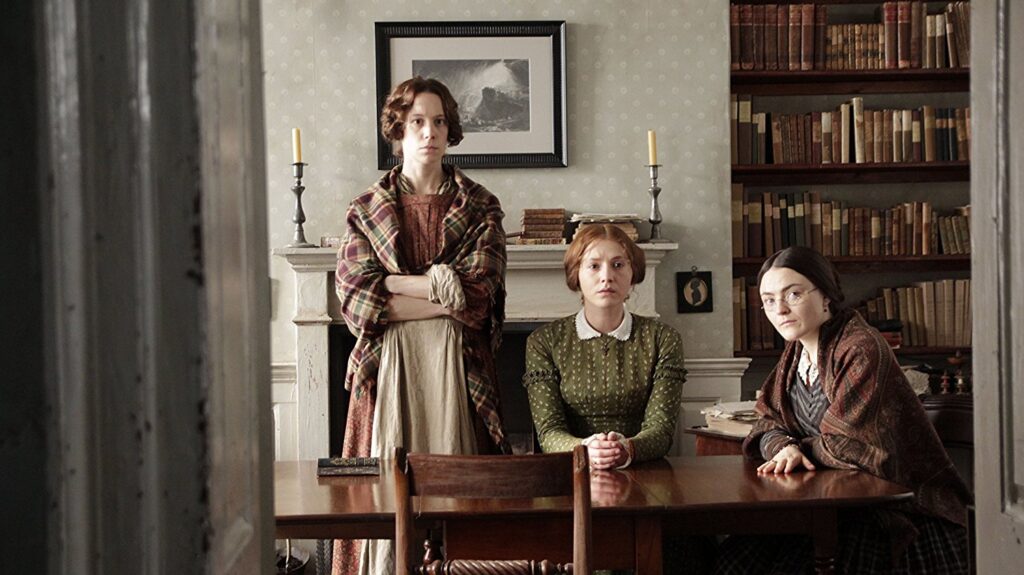 To Walk Invisible is a movie about the strength of women in a male-dominated world. It follows the lives of the Bronte sisters. In the movie, we watch as the Bronte sisters persevere to publish their novels.
It stars Finn Atkins, Rebecca Callard, Charlie Murphy, Adam Nagaitis, Chloe Pirrie, and Jonathan Pryce. The screenplay was written by Sally Wainwright who worked on Happy Valley, Gentleman Jack, and Last Tango in Halifax.
It's listed as two episodes even though it's two hours long. This is because it aired on PBS Masterpiece as two parts, but it is a movie.
This period drama takes place in the 19th century.
Stream To Walk Invisible on Amazon Prime.
BONUS – Short Film: The Rain Collector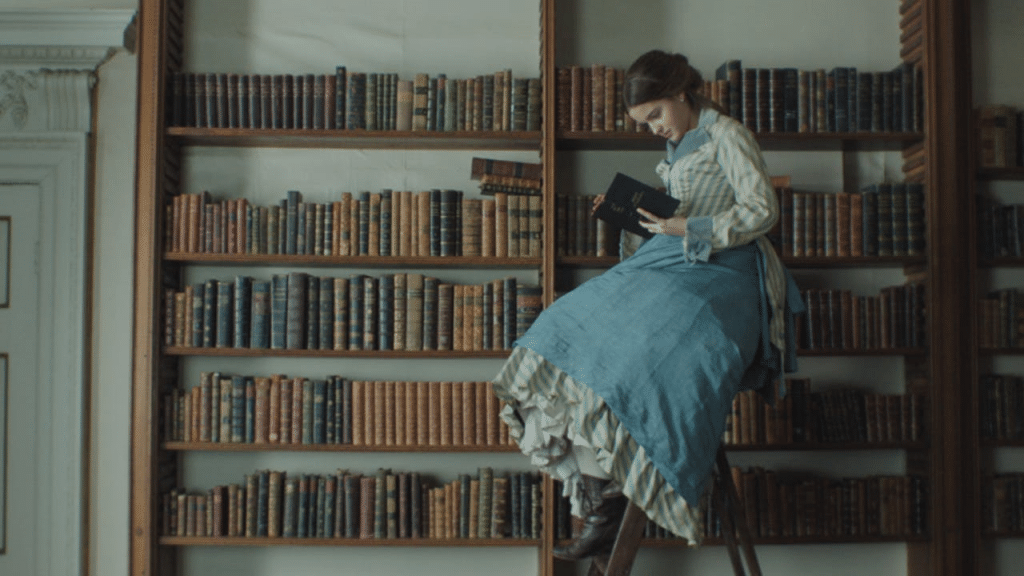 It's not technically a feature film, but this 12 minute short film is completely charming and I want more right now. It needs to be made in to a miniseries at least.
It's about a young woman in Victorian England studying the science of rain. The cast is small, of course, but it stars Hermione Norris, Céline Buckens, and Max Bennett.
Have a short break? Check out The Rain Collector on Amazon.
DOUBLE BONUS – Spooky Period Dramas
In the mood for a spooky period drama movie?
These are all included on with Prime, too:
Let us know how these movies were!
Connect with us on Facebook
We're always creating fun content on our Facebook Page and we have a Facebook Group full of like-minded people who love British TV and movies, too.
Save it to Pinterest!